Kira
(Founder/Lead Host/Producer/Social Networker)

As well as being a host on the podcast, I do the background work of getting each episode on iTunes and news on the website, Twitter, and Facebook. I am learning to be a techie. In fforts to achieve this I joined a startup social media company, Kuhoots, that enhances brands' social media presence. In February 2013 I became a social media curator for multiple clients managing their social media profiles. I am also the Chief Kuhoots Blogger for the company blog writing about social media, blogging and you guessed it, podcasting. On top of this I have edited few audio testimonials and interviews promoting Kuhoots' service. I also run DNA Podcast, a podcast that teaches about genetics and discusses controversial bioethical issues.
The podcast that originally influenced me to podcast myself was Mugglecast and later Smartmouths. Both of whom Andrew Sims is a main host and role model for me. Other than being obsessed with the Hunger Games, I have grown up with Harry Potter. I have been a fan ever since first grade. In some ways the Hunger Games fandom is replacing Harry Potter as the movies are just beginning. Another series I enjoy is the Moral Instruments, it is also in the fantasy category and I highly recommend it, as movies are being planned and it will be big (of course not as big as the Hunger Games). Outside of reading, I love the woods, just as much as Katniss. My house is surrounded by woods, and I find it the best place to relax.I have achieved the Gold Award project by promoting my town's nature parks.
Well that's a overview of my exciting dorky life! If you want to learn more about me, check out my website.
Matt
(Former Co-Host)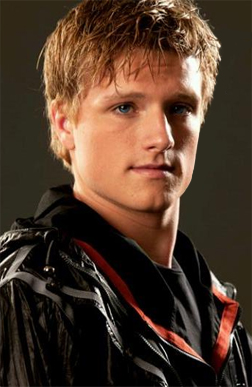 Working with Kira on this podcast is an absolute pleasure; I would only do it with my best friend and we make an incredible team! You're probably reading this to know a little bit more about me, so here it is. One of my main hobbies is being a clarinetist; which I have been playing since 4th grade (10 years). I have grown up with the instrument and have fallen in love with it. Along with Kira, I am also a Harry Potter fan even though I haven't read 2 of the books (I'm sorry, okay?!!). I also enjoy writing for FanFiction and in general, for those who don't know what FanFiction is it's a website where anyone can write stories based on books, movies, or TV shows. Just as Kira loves the woods, I love the ocean, that's the place where I feel at peace and complete. I am not much of a sports person, but from time to time I do play volleyball and swim, a lot of swimming actually. One thing that I've always wanted to do is Scuba Dive, to see all the different and beautiful marine life outside of reality. Nightlock has bonded Kira and I so closely that all we would talk was "What are we going to cover on the next episode?" Either way, I never thought the podcast would have expanded to so many subscribers in such a short amount of time, but thank you for listening to us!
Mariah
(Former Co-Host)
I first read the Hunger Games in middle school when it came out and it was, by far, the best book I've ever read. I shared it with my long time friend, Kira, and the rest is basic history and started into the formation of this podcast. So, you can basically infer that Nightlock was all because of me :) Anyway, Kira and Matt invited me to do my first episode on a podcast on their seventh episode and it was fun, natural, and I loved every minute of it! As mentioned on the show, I attend school with Kira and Matt; I am also part of the Art Club and School Newspaper. During the winter, I am a snowboard instructor at a ski resort as well. Although I am unatheletic, I happen to be practical, JUST LIKE KATNISS! This being said, I still do not think I could ever survive a Hunger Games... So, I thank everyone for supporting Nightlock thanks for reading!